Seminars, incentives or company parties, the decisive elements for success are linked to two main factors: people and place. You have the control of your speakers, we put the place at your disposal.
Tell us your wishes and we will submit you a suitable offer.
The packages shown in our brochure below are only valid on weekdays from Monday to Friday.
The hotel has 4 rooms, they can accommodate up to 310 people at a time. The largest room has a capacity of 150 people and the smallest can accommodate 12 people, from small to large events we will find the right room! It should be noted that most of our rooms are modular according to your needs and accessible to people with reduced mobility.

Detail of the Area of the Rooms
Type of implementation / number of participants
| Room | Surface | Cocktail | School | U | Theater |
| --- | --- | --- | --- | --- | --- |
| Mont-Blanc | 60m2 | 40 | 25 | 23 | 40 |
| Balcon du Jura | 100m2 | 70 | 60 | 30 | 100 |
| Mont-Blanc + Jura | 160m2 | 150 | 85 | 52 | 140 |
| Chasseron | 35m2 | 20 | / | / | / |
| Petites Roches | 50m2 | 30 | 20 | 23 | 30 |
The above figures have been determined by area ratios, so they are to be considered purely indicative.
Come and test our two restaurants.
On one side, the restaurant La Belle Epoque with its sublime terrace offers a varied and refined traditional cuisine with homemade products.
On the other hand, the restaurant La Boîte à Musique, a restaurant with a resolutely retro look that offers a generous and gourmet cuisine that respects its region.
Last option, the bar, open every day from 7am to 9.30pm (except on Sundays - open until 4pm, and closed on Mondays), can accommodate you for a meal (The menu of the Belle-Epoque restaurant will be offered).
Two restaurants and a bar for one purpose, to satisfy your tastes.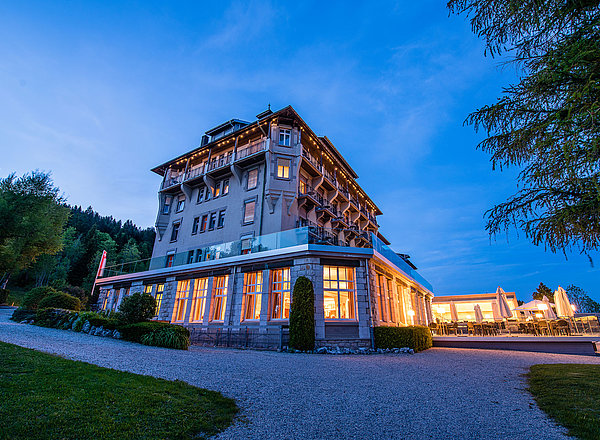 The hotel
With 44 rooms and junior suites that have retained all the authentic charm of the various construction periods, the Grand Hôtel des Rasses stands in the heart of a park against the backdrop of the long chain of the Alps.
The restaurant
On the lake side, the restaurant and its elevated terrace welcome you for business lunches, with family or friends.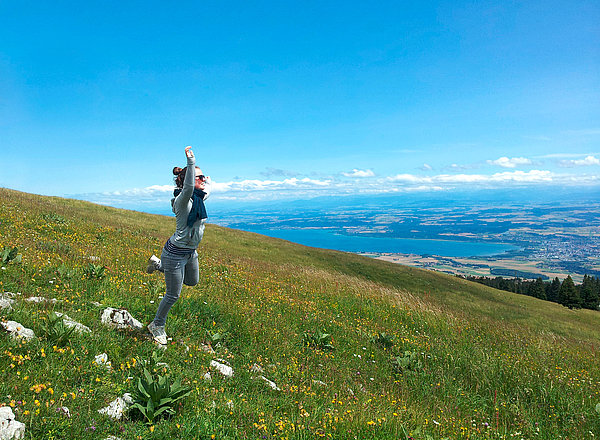 Activities
In summer or winter, the Grand Hôtel des Rasses is ideally located in the heart of the Balcony of the Vaud Jura, at an altitude of 1,200m, to satisfy families, sportsmen and nature lovers.