Restaurant
"Belle Epoque"
The restaurant "Belle Epoque" is imbued with architectural details of style, dating back to its construction in 1913, such as: parquet flooring, columns and large chandeliers. The terrace has been completely redone and enjoys an exceptional panoramic view.
In order to ensure that everyone benefits, special attention has been paid to ensure that the dishes are suitable for children and vegetarians/vegans.
In an authentic Swiss and historical setting dating back to 1904, discover a simple and traditional cuisine that respects the region.
Our Restaurant Bistrot knows how to create warm atmospheres and will thrill your taste buds to the rhythms of its dishes!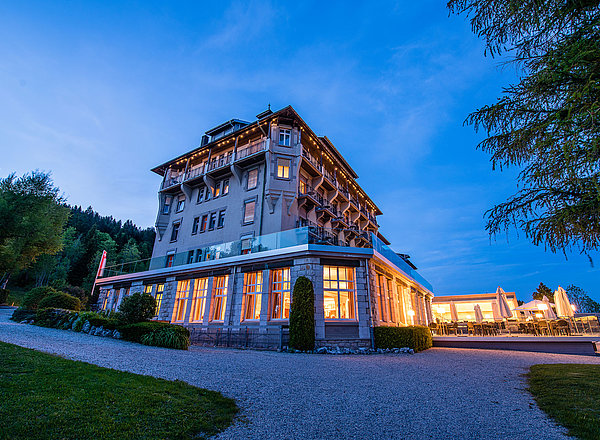 The hotel
With 44 rooms and junior suites that have retained all the authentic charm of the various construction periods, the Grand Hôtel des Rasses & Wellness stands in the heart of a park against the backdrop of the long chain of the Alps.
The offers
Hotels, restaurants, events, find all our regularly renewed offers.
Events
The Grand Hôtel des Rasses & Wellness offers its hotel, various reception rooms, restaurant, terraces and gardens for the organisation of events in an exceptional setting.